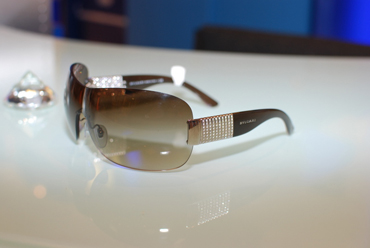 Sunglasses
All our sunglasses either with or without your prescription are guaranteed to fully protect your eyes from harmful UV rays and you should be able to find a pair that will enable you to make a fashion statement too, if you wish.
When buying sunglasses it is important not just to choose a pair that you look good wearing, but have good quality lenses too. This will ensure you do not get headaches due to the distortions often found in very cheap lenses.
You will be able to choose from a wide range of custom-made, prescription sunglasses, as well as non-prescription sunglasses from a range of manufacturers in standard, full UV tints and polarised versions. Our stock changes regularly to reflect the latest designs and includes classic designs, as well as high fashion styles. We have sunglasses in stock all year round.